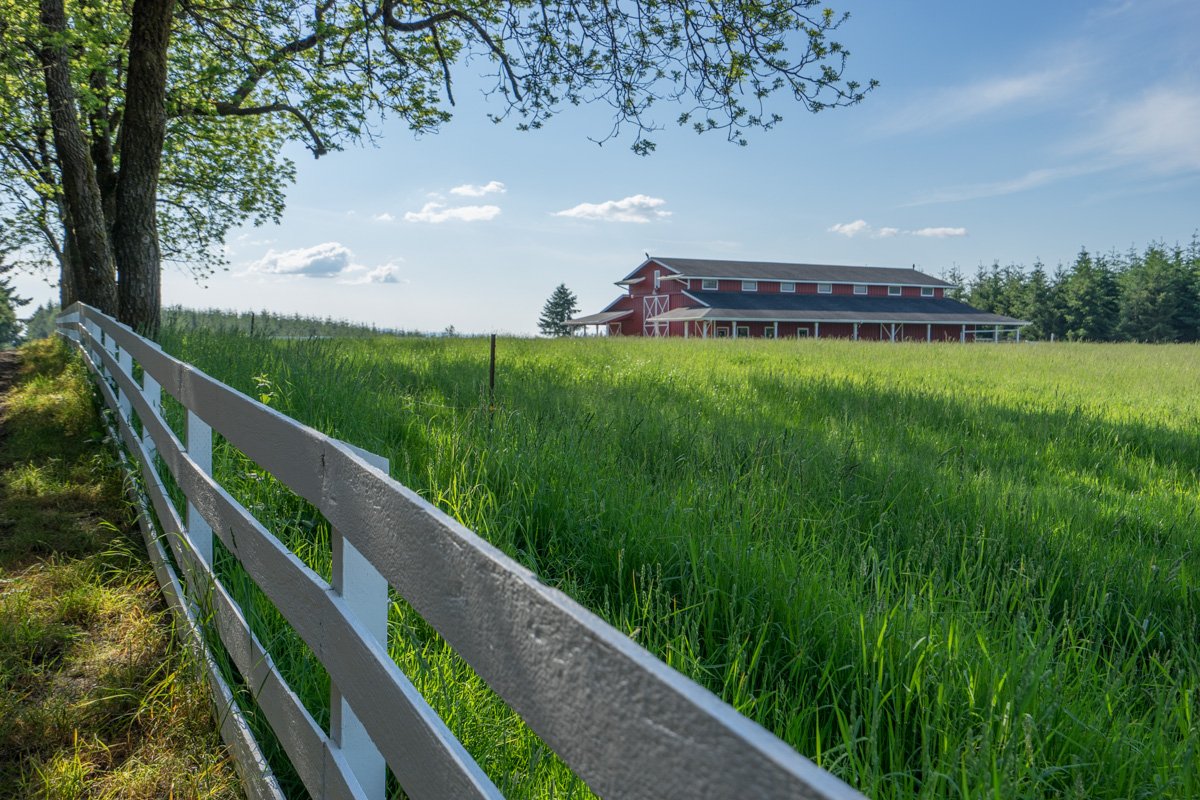 251 Yates Road | Chehalis, Washington
OFFERED AT $4,500,000
8G Ranch is a Storybook Farm and Ranch Estate setting right out of a movie set. It is the quintessential gentleman farm designed for generational family gatherings and/or a true working farm. Located just 90 minutes south of Seattle or just 75 minutes north of Portland, this property has a private 111 contiguous acres just 5 minutes east of I-5.
The existing planted timber is of marketable quality for export of log sales or domestic sawmills logs. The timber section has easy rock road access and the trees are free of disease, fire damage and bug resistant.
The current appraised value of the 77 Acres of Douglas Fir Planted Timber is $1M with an estimated annual appreciation rate of 8%. Full report and appraisal available upon request.
The soil on the property is organic and highly productive suitable for rapid crop growth with high fertility characteristics for Timber, Row Crops, Hay, Cattle and other Agricultural use.
The sale could also be a turnkey purchase to include most of the furnishings, equipment and non-personal items on site.